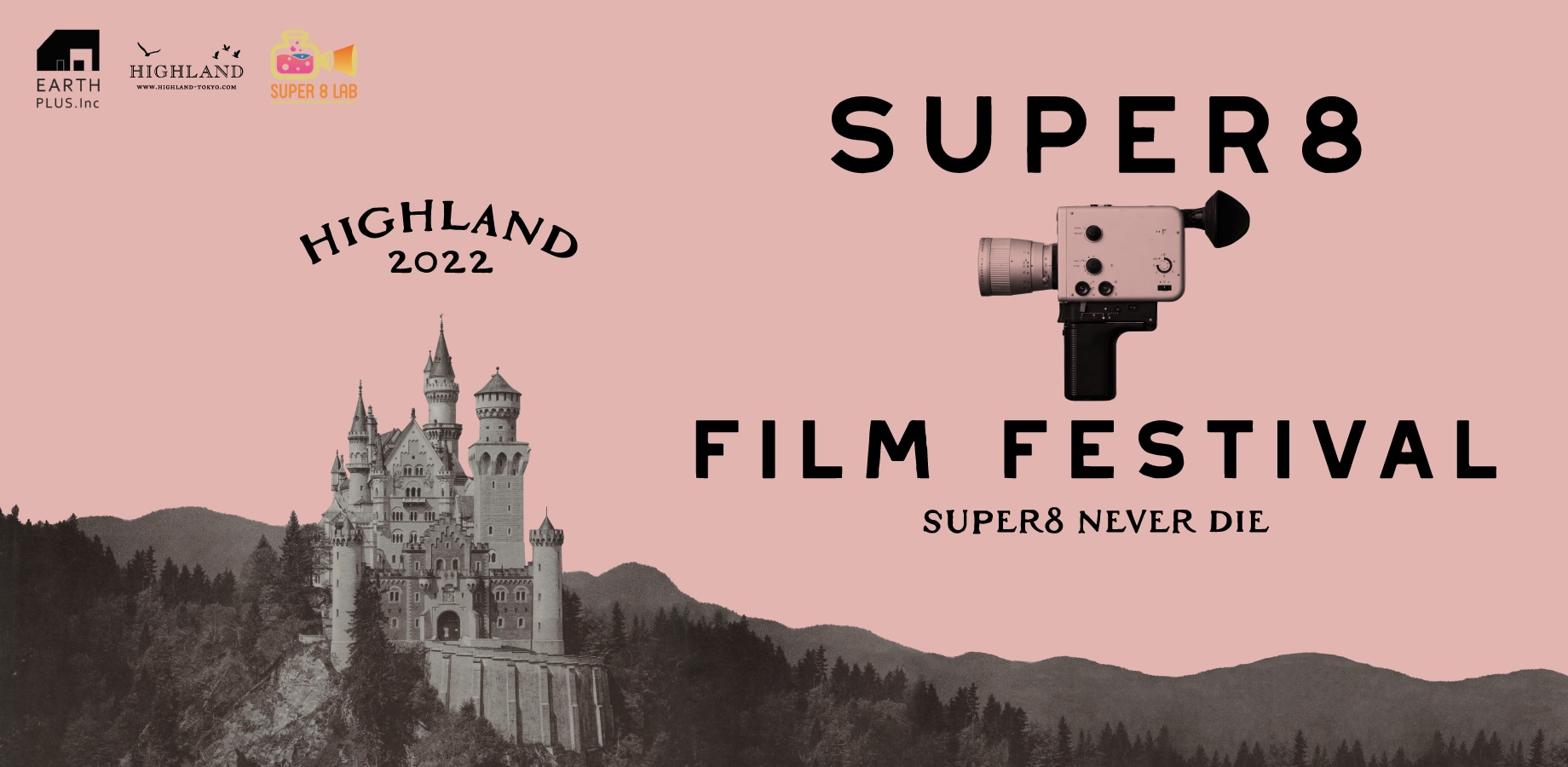 A film festival in Tokyo, Japan limited to 8mm/16mm film productions "HIGHLAND SUPER8 FILM FESTIVAL -super8 never die-"
All submitted works from all over the world will be screened. ($20.00/PayPal) If you interested, Please message us to "super8@highland-tokyo.com" we'll send you a PayPal invoice for you. I just want to make it an oppotunity to share the feeling that "film is good" with many people.
Deadline:
October 24th(Mon)
※Applications are accepted on a first come first served basis. Submission may end before the deadline if the quota is reached.
Event Date:
October 29th(Sat)
Venue:
Earth + Gallery
https://earth-plus.com/
13:00 Program A
14:30 Program B
16:00 Program C
17:30 Program D

Rules:
・Shorts must be less than 30 min.
・Please do not include violent/blood or abscene scenes.
・Film format should be digital submission like a mp4.
・If you are submitting more than one entry, another submit fee required for each film.
・Film must have been completed within the past three years.
・In order to submit a film, you must own the rights or have permission from the owner.
・Please do not use footage that you don't shoot like a historical, archive footage.
・You can send us film data and poster/photo via WeTransfer or something to "super8@highland-tokyo.com".

Organizer/Festival Director
HIGHLAND SUPER8 LAB
Some examples of films that have been decided to be screened.
Title: Fashion Film/dandy2 super
Dir/DP: Jeremiah Brennan
Length: 0:35
Film Type: SUPER8/Kodak VISION3 50D
Camera: Beaulieu 4008 ZMⅡ
Country: USA
Title: Ballerina
Dir/DP: Yoichi Sakai
Length: 5:02
Film Type: 16mm Kodak VISON3 50D,250D,500T
Camera: Beaulieu R16
Country: Japan
Title: Wayfarer
Dir/DP: Dimitris Nikou
Length: 4:08
Film Type: SUPER8 Formapan R-100
Camera: Chinon 407XL
Country: Greece